Factory Outlet Trailers is proud to give back by supporting various charities within the communities we serve, through employee led fundraising initiatives. We are committed to doing our part as responsible corporate citizens. We have been privileged to contribute towards a variety of community programs and organizations, while helping people move towards cultural, social, and economic prosperity. As a result, our employees, communities and our business are all stronger for it.
We are proud to share just a few of our recent initiatives.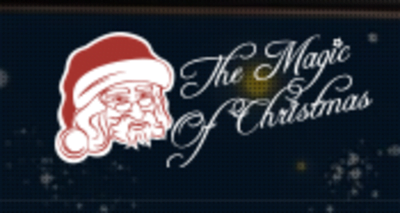 We round out a wonderful year of giving back with donations to The Magic of Christmas. Sadie, an FOT staff member's daughter spear-headed a toy drive. She brought in some Christmas wrapped boxes and collected generous donations of toys from staff and customers. On Wednesday, December 22, 2021 Sadie and her Dad delivered these wonderful gifts of joy to The Magic of Christmas Charity organization!
The Magic of Christmas delivers Christmas spirit into the homes and hearts of those who need it most and invite everyone to believe (again!) in the true spirit and The Magic of Christmas.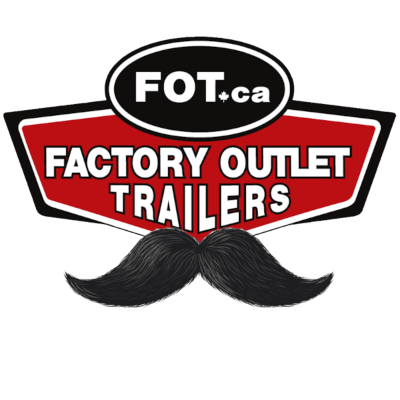 In November, 2021 a team of FOT employees joined Movember to raise funds in support of men's mental and physical health. Even some of our female employees joined in with the physical challenge option of participating. Some scratchy, itchy, stubbly weeks later, they had raised over $1,400 towards this great cause!
November is the leading charity changing the face of men's health. By 2030, they aim to reduce the number of men dying prematurely by 25%.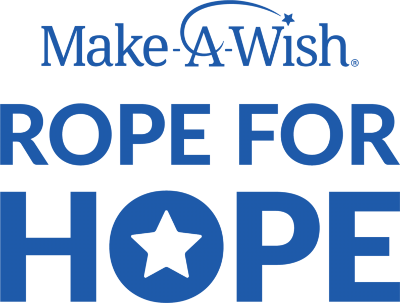 Rope for Hope was chosen by a few employees in June, 2021 to support the Make-a-Wish Foundation.
We are extremely proud of our very own Trevor Chuchmuch, who raised the required funds and was afforded the opporunity to rappel the side of the Sheraton Eau Claire in downtown Calgary.
Make-a-Wish creates life-changing wishes for children with critical illness. Annually, Make-a-Wish Canada grants more than 1,000 wishes.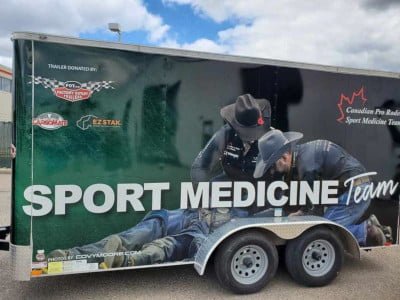 With some collaboration and donated product from some of our suppliers, FOT along with EZ Stak and Cargomate, custom built a medical response trailer to put up for grabs and donate to a local not for profit organization.
100's of applications poured in and the response was incredible!
In June, 2021 we were thrilled to present the Canadian Pro Rodeo Sport Medicine Team with a completely customized medical response trailer!
The CPRSMT strives to help athletes in their rodeo careers by providing pre-event care and treatment, acute injury arena coverage, crisis control and post-event care and follow up.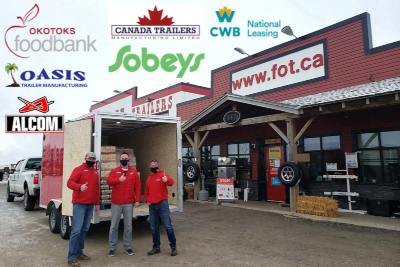 Our food banks are always in need of donations, especially during the holiday season. Recognizing this growing need currently, FOT decided they would attempt to fill a trailer full of food in December, 2020.

By contributions of food with every trailer purchase, along with employee and customer contributions, FOT was able to deliver an entire trailer full of food to our local food banks during the holidays!
Food banks provide emergency food assistance to local families in need. "When one neighbor helps another, we strengthen our whole community." – Jennifer Pahlka